Taking the Stress Out of Your Long Distance Moving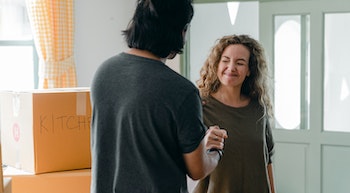 By Julie DeLong, A-1 Freeman Moving Group
If you are intending a cross-country move, then you may be feeling each excited and anxious at the same time! A long-distance move to Dallas undoubtedly needs a great deal of organizing and work. Thankfully, there are approaches that you may lessen your tension, and make the changeover simpler for yourself, plus your family.
Listed here are 7 guidelines to remember:
1. Plan!
This is the most important aspect in a successful move - especially a long-distance move. You need to be well-organized to ensure that all your beloved things reach the final destination, that you arrive at your new residence at the correct time, and that you have the means to hit the ground running once the move has been finished.
2. Downsize
Working to transport every single one of your present possessions to your new residence could add a lot of tension to your move. Additionally, it may add a great deal of unnecessary expenses.
As opposed to trying to take everything along with you, make a list of all the stuff you possess that happen to be barely used. (A great general guideline is: if you haven't used it in a year, then you don't really need it.) You can try to sell these belongings before the move, or merely give them away, possibly to friends and family or to a good nonprofit.
3. Keep Your Most Important Items Near to You
During the actual move, it's a good idea to pack your most important, cherished, and vital belongings in a separate bag or container, and keep them near at hand in your vehicle, rather than the moving van. These items can encompass valuable electronic gadgets, delicate heirlooms which were passed on through the generations, or perhaps critical personal things, like toothbrushes and hair combs. Your moving company in Dallas will give you a list of items which ought to be transported with you instead of on the moving van. Take notice to this list.
4. Make Travel Arrangements Far in Advance
Trying to cobble together travel plans at the very last minute could be a recipe for disaster. Whether it's airline tickets, hotel accomodations, or arranging with a moving company in Dallas, always try to nail down all the logistics of your move a minimum of 30 days beforehand. That should lead to significantly less pressure upon you once the big day arrives.
5. Ensure That Your Mover is Licensed and Insured
Moving cons are an unlucky fact in today's dog-eat-dog arena. Avoid the danger of employing a questionable moving firm by inquiring regarding the moving company's authorization ahead of time. You can check on the status of an interstate mover using the FMCSA's website by keying in their U.S. DOT number.
All reputable moving companies in Dallas will be able to provide you with the appropriate documentation.
6. Document the Order of Each Item Before You Head Out
Occasionally, mishaps do take place mid-move. Therefore, it is advisable to itemize your property, and document every one's actual condition pre-move. (Some individuals take pictures of each piece also.) You'll have sound proof that the mover was at fault if his/her disregard or recklessness brought on harm to your personal property.
7. Check Around
It certainly is smart to get quotes from an array of moving companies and compare charges. Moreover burrow into the company's reputation amongst prior clients as well. A little fact checking and price comparing can help you to make the best selection for the large move.
At A-1 Freeman Moving Group in Dallas, we offer reliable, superior quality service at fair prices. We know a long-distance move can be a serious hassle, and we're here to help make it easier. Get in touch with us today to get more information.
Request a free quote