Logistics Solutions for a Broad Range of Industries
We offer your business the custom industry freight transport and supply chain management solutions essential to your continued success.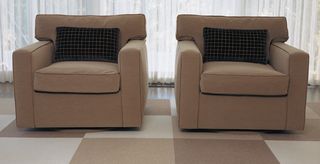 Our logistics specialists have decades of combined experience assisting industries of all sorts. We're well aware of what makes each of them unique – particularly concerning their freight transportation and supply chain management needs. We can exercise that understanding with equal effectiveness to your logistics needs and the needs of your customers as well.
We have deep knowledge of the logistics needs associated with the following industries, all of which we serve proudly:
High Tech: Our specialists are capable of dealing with the most difficult high-tech projects.
Healthcare: From hospital beds to sensitive MRI and X-Ray machines, our people know how to ship it safely, securely, and in a timely manner.
Telecommunications: We can move any sort of telecom technology.
Financial: Financial institutions trust us to move their desks, computers, and important records safely to their new destinations every time.
Industrial: We can move, store, and securely warehouse nearly every sort of heavy machinery or manufacturing equipment.
Hospitality: On-time, on-budget delivery of hotel furniture and fixtures and other such items: our clients will attest to it.
Retail: All manner of retail stores trust us to move all manner of products throughout the year.
Office Equipment: When we relocate offices, we we execute it so smoothly and expeditiously that the business being moved sees minimal downtime.
Intermodal: There's no solitary manner of freight forwarding that's proper for each and every need. We'll provide what works best for the business, the product being moved, the customer, and the conditions.
How might we take care of your business needs in your industry? Let's start a dialogue. Our logistics specialists are certain to have freight transport and supply chain management solutions perfectly suited to your needs and those of your customers. Of course, you can always, without obligation ...
Request a free quote