Location...Things to Think About When Moving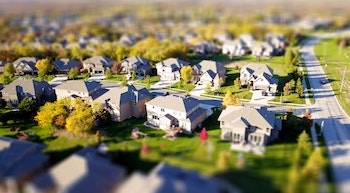 By Julie DeLong, A-1 Freeman Moving Group
As a
professional moving company in Dallas
, we know that moving to a new area is a big decision. It will impact your family in a number of ways - a few anticipated, and a few unexpected.
Obviously, everyone differs when it comes to their own idea of the best spot to call home. For some, it will be the sizeable metropolis close to the seashore; for other people, it is the quiet place tucked away in the mountains.
Whatever it could be in your case, when it comes to locations to relocate you need to take your time and mindfully take into account every one of the components entailed. Listed below are 5 big ones that you need to consider:
1) Personal safety
Nobody prefers to move to a high-crime area; and if you have a significant other and/or child, then you should do everything in your own capacity to keep them safe.
The Internet is loaded with resources which can help you ascertain the crime rate in a town or city. For instance, City-Data.com supplies a great deal of demographic info on towns and cities throughout the United States, which includes crime stats. You can even communicate with the local police department of the location you are considering for your move and ask about specific local neighborhoods.
2) Living cost
Aside from physical safety, the cost of living within a new area is perhaps the most essential aspect you need to take into consideration before finalizing your move. Naturally, living cost is often a complicated element to assess. For example, some places could have extremely high median rental fees (e.g., California, New York, Alaska, and so on.) but additionally have numerous availabilities for high-paying jobs.
When you determine living cost, it is simple to focus on the major costs including rent and utilities. However, do not forget to encompass smaller costs associated with the spot, such as laundromat costs, train fare, or highway tolls. Do not be misled: they will add together with time.
3) Employment Market
In addition to the cost of living, you may want to figure out how simple (or tough) it'll be to find a new job once you have moved. Should you have certain knowledge or accreditations, is there a strong market for that kind of work in the area? What is the average unemployment rate? Addressing these as well as other questions will help you make a sensible selection.
Or, maybe, this is a moot point because you work from home and can take your current job with you, no matter where you end up.
4) The Size of the Community or Town
Some people enjoy the thrill and delight of life within a crowded city. Other people much prefer the peacefulness and tranquility of country living. You need to consider the pros and cons of your possible new home's population density: Could it be too noisy? Will you find yourself bored? How about your household?
You should look at the cultural facets of the area, as well as options for fun. Such as, are persons in the area normally silent and reserved, or talkative and outgoing? Is it a conservative or progressive place? Does the region lend itself to out of doors activities such as hiking or biking, or does it provide a lively nightlife?
5) Schools
For those who have children, you should make certain they get the very best possible education. Keeping that in mind, you'll want to examine the place's community schools. Do they offer excellent quality schooling? Are they overcrowded? Are there any additional options offered in addition to public school?
As you can tell, you'll find a lot of things to think about prior to heading to a new location. And once you have made a choice on the best place to move, you will additionally need to have a trustworthy moving company in Dallas to help you skillfully relocate - with minimal strain. If that's your present scenario, then contact A-1 Freeman Moving Group in Dallas, and allow our professional movers in Dallas get your journey off to an excellent start.
Request a free quote