Leave These Things to the Pros When Moving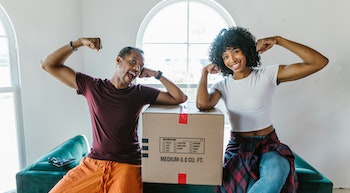 By Julie DeLong, A-1 Freeman Moving Group
As if you are not stressed enough planning your future move, you've got to figure out the logistics of moving preparations—should you do it yourself or find a professional mover to do it for you? If you're using a full-service
moving company in Dallas
, you will the option of a full-service move--all you need to do is stay out of the way and let the professional movers to work. When you are more the DIY type and contemplating renting a truck and relying on friends, you should reconsider your plan.
Beyond saving your back and your friendships, there are other reasons to employ a moving company in Dallas to pack and also haul your belongings. For starters, these people are pros and have the knowledge of how to pad and also pack your items. They are also insured--if you drop Great-Aunt Bertha's antiques on the sidewalk, it's on you. If your professional mover does not get it precisely right and something breaks, don't sweat it—it's covered.
Is Gym Equipment Really THAT Hard to Move?
Might be a dumb question, right? Wrong.
Should you try to move a awkward piece of exercise equipment—for instance you received a treadmill for Christmas--and you drop your grip and it falls to the ground, that treadmill probably is not going to be uncostly to repair. You probably have got lots invested in the gym equipment, so working with a moving company in Dallas to take things apart as well as transport them using best practices is definitely worth what you'll spend on professional help.
Art and also Antiques
When you have any fine art or antiques, it is a good idea to have them professionally packed and transported. A moving company in Dallas has the materials as well as expertise to build custom crates and cartons for oddly shaped things like large mirrors, sculptures, paintings, and the like.
It Ain't Heavy, It's Just a Sleeper Sofa
Okay, you are probably thinking, I have a truck with a ramp, some 4-wheel dollies, and a bunch of quilts and also packing tape, and my friends are pretty strong. We can do this, no worries. Yes, you can. However is it really a wise idea?
Moving that couch to the other side of the room is one thing. Move it out of your residence, across the driveway and into the moving truck is a completely different project, and unless it is a straight shot from house to truck to new house, you will need to be prepared to "pivot" several times. Times that couch by chairs, coffee tables, mattresses, other sofas, and a lawn mower, and that is not worth a cold beer and a pizza.
Moving to The Music
And finally there is the old piano--are you okay with moving that? Even an upright weighs about 300 pounds, and a baby grand is likely over 1000 pounds. There's nearly 18 tons of pressure on the strings--and one could snap quickly if you don't know what you are doing. And also the scrapes on a hardwood floor—you've got to lift it up onto casters or perhaps a piano dolly, so you don't leave gouges in the wood.
String instruments are very breakable and need to be moved in their cases. When you don't have the case, a professional mover in Dallas will be able to create a crate for the instrument, and then, they will know precisely where to place it on the moving truck.
Understanding how to pack the moving truck is an art form, and you likely need to leave all your awkward, fragile, and also special items to the professional movers in Dallas. But, feel free to pack your own socks.
Request a free quote